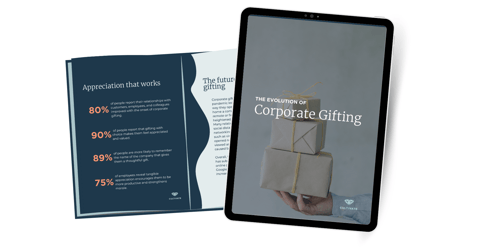 When Corporate gifting has traditionally been impersonal and underwhelming. Now, the increase in flexible working environments has heightened organizational needs and the dynamic around corporate gifting is evolving. That means the quality and timing of your program can no longer be "good enough."

Download the eBook to learn how our team of experts can help you break old habits and leverage the following concepts to create and foster meaningful connections:

- Personalized gifting options that align with people's interests
- Attach to key milestones or professional connections
- Choice shows a high degree of thoughtfulness
- Appreciation that works and reflects your investment


Complete the form to instantly download your digital copy.